HOW TO DOWNLOAD AND INSTALL GOOGLE'S PIXEL LAUNCHER
HOW TO DOWNLOAD AND INSTALL
GOOGLE'S PIXEL LAUNCHER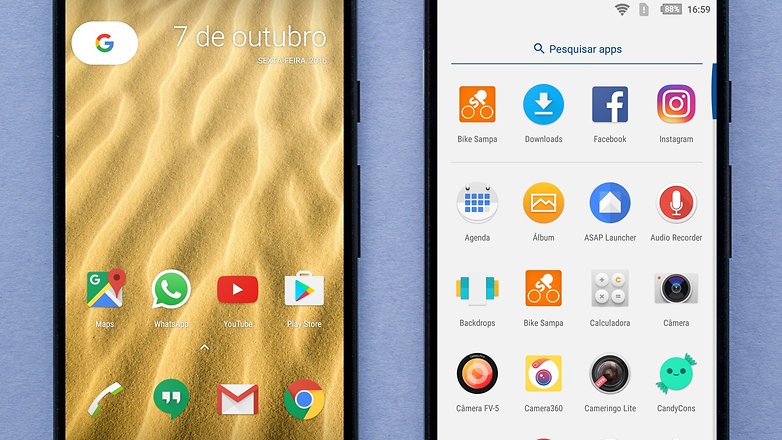 Google recently announced two new smartphones, the Google Pixel and the Google Pixel XL. Unlike the previously launched Nexus models, these two models come with an exclusive operating system,Android 7.1 Nougat. It comes with specific features aimed at getting maximum performance from the hardware on both devices. One of the new features is the Pixel Launcher, which is the focus of this tutorial.
Android Nougat update: overview for smartphones and tablets
How to install a custom launcher on your Android phone
Pixel Launcher: basic care
Before we begin, we should remember that Google said the Pixel Launcher would be exclusive to their new Pixel models. Therefore, the only way to install it on other smartphones is by using APK files, for which the user must have a certain level of knowledge and take particular care when using. The APK for Pixel is not endorsed by Google and was discovered by the editing team at Android Police.
The developers who provided the APK verified that the executable content is harmless and that it only contains the launcher and its resources. We have tested the APK on some of our editorial staff's smartphones and it seems the Pixel Launcher can be used without any problems. On the other hand, given that we aren't responsible for the file, we can't guarantee that it will or will not work on your device.
Remember that you have to go to security settings on your Android and activate the option "Unknown sources". Once activated, you'll be able to download apps that can't be found in the Play Store. Also remember, we do not recommend nor encourage the use of pirated content.
Downloading and installing Pixel Launcher
In order to be able to use Pixel Launcher on your device, you'll need to download two APK files. The first is the launcher and its settings, such as widgets, Google Now and other resources. The second is a new wallpaper system, which periodically downloads high resolution images. Here are the links:
Once installed, you'll be able to see the results on the app home page, just like in the image below.
Pixel Launcher /
To see other updates, click on the home screen and go to "Settings", "Widgets" and "Wallpaper". Specific widgets, like the shortcuts that appear when you click on an icon on the home screen launcher, won't be added with this launcher. Both resources are exclusive to the Pixel launcher.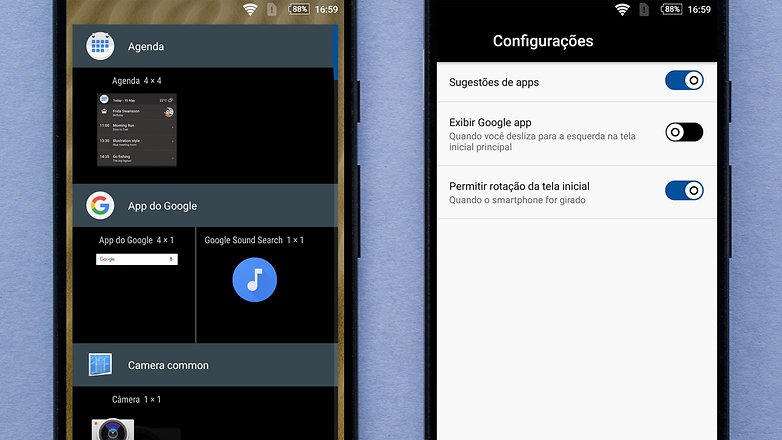 Widgets and other Pixel Launcher settings.
The wallpapers are dynamic and arranged by category. Within each category, on the upper left hand side, you will see the option "Daily Wallpaper", which will change your wallpaper every 24 hours. Remember, this option uses the internet so new categories won't appear without a connection.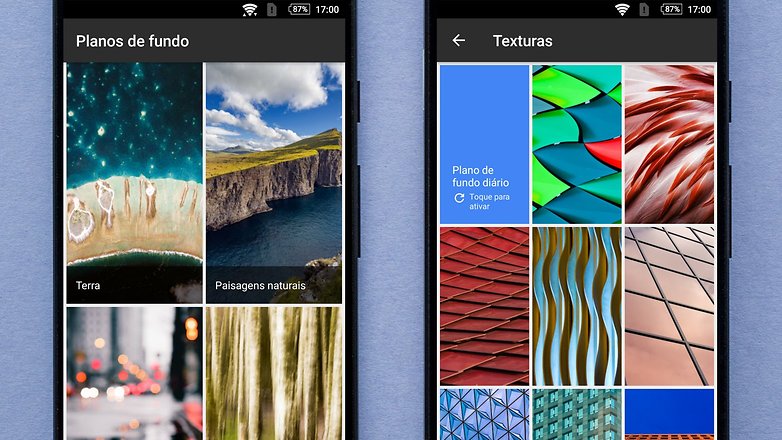 The new wallpaper system.
So, how do you like the Pixel Launcher?